In the first place, you don't have to support us: our game is free, and it is publicly accessible a short while after its release, plus there are plenty of other porn games out there and some pretty good ones too.
But IFFF you enjoy playing WaL and would like to:
See it's development continued with a good pace of content out at regular intervals,
Play the many storylines of its characters,
Experience all the sexual content planned,
Get an insider's look into its making,
Join its player community,
and Influence its course,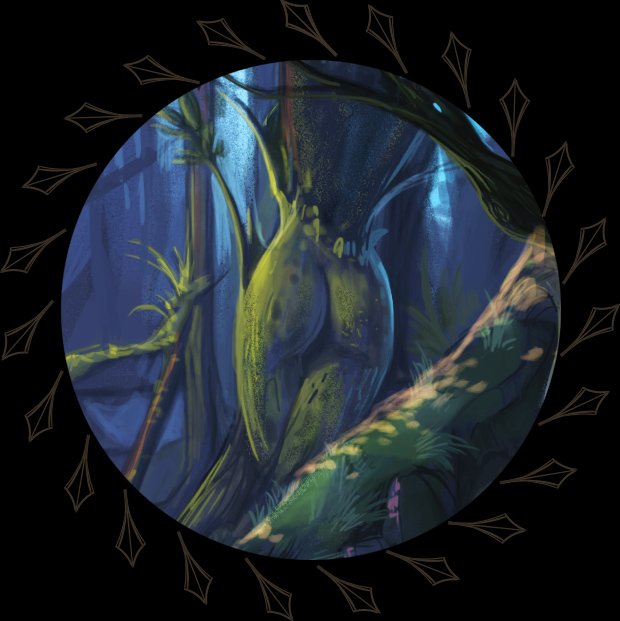 …then you'd want to make sure that we spend all our work-time making the content you enjoy, and that we're not worried about our finances and don't look for other projects that take away from WaL development-time.
"What do I get in return?"
To show our appreciation to all of you who support us, we've planned four tiers of rewards that will hopefully correspond to what you enjoy (tell us how we can improve them):
Your name, avatar, and text

featured in the heart

For the players with the biggest hearts!

Each time you click the heart icon in the tent, you'll see a random top patron's name, avatar, and written text.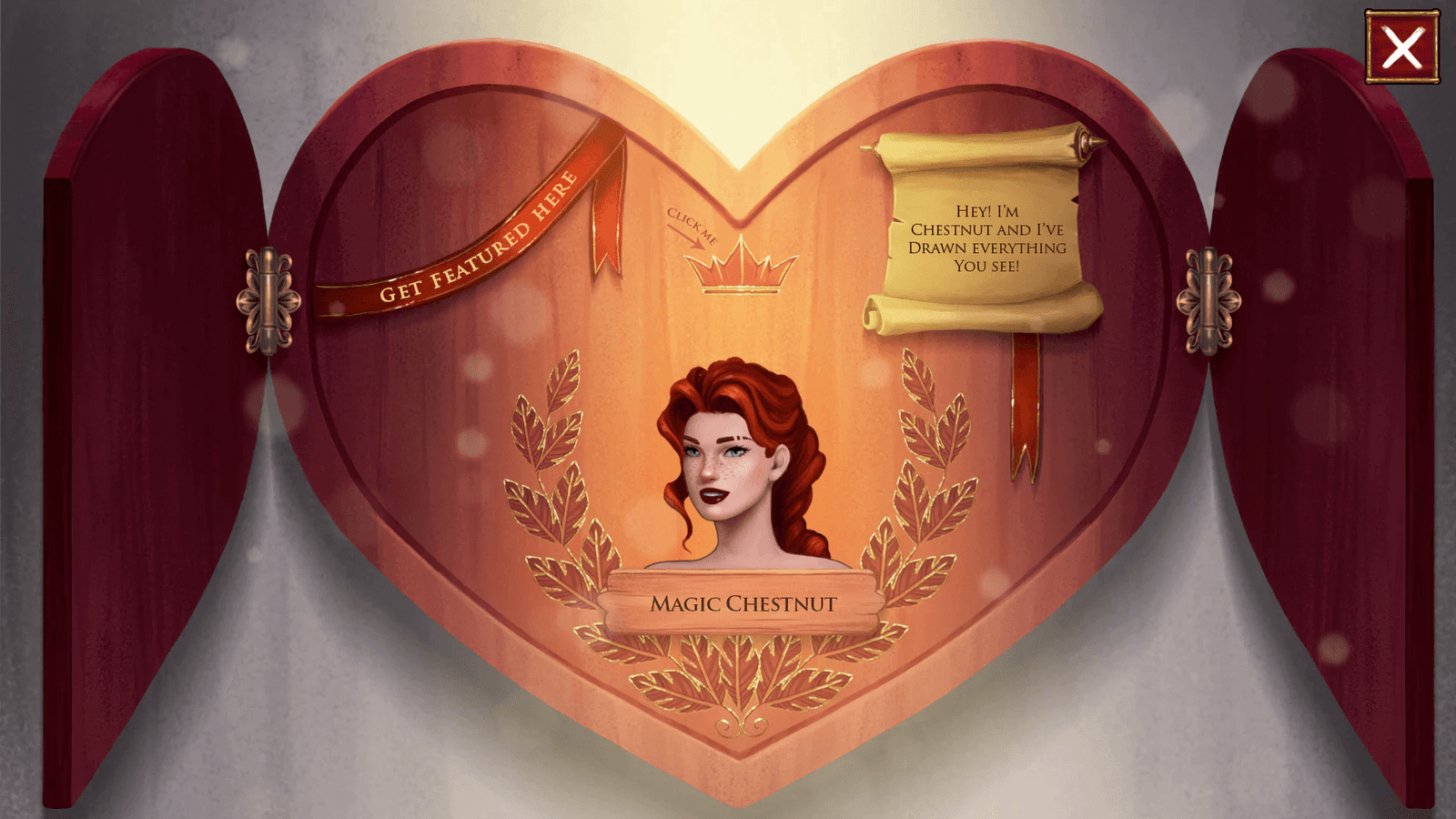 Your name and avatar

featured in the Friends book

Our $10+ contributors can showcase their name and avatar in the Friends book.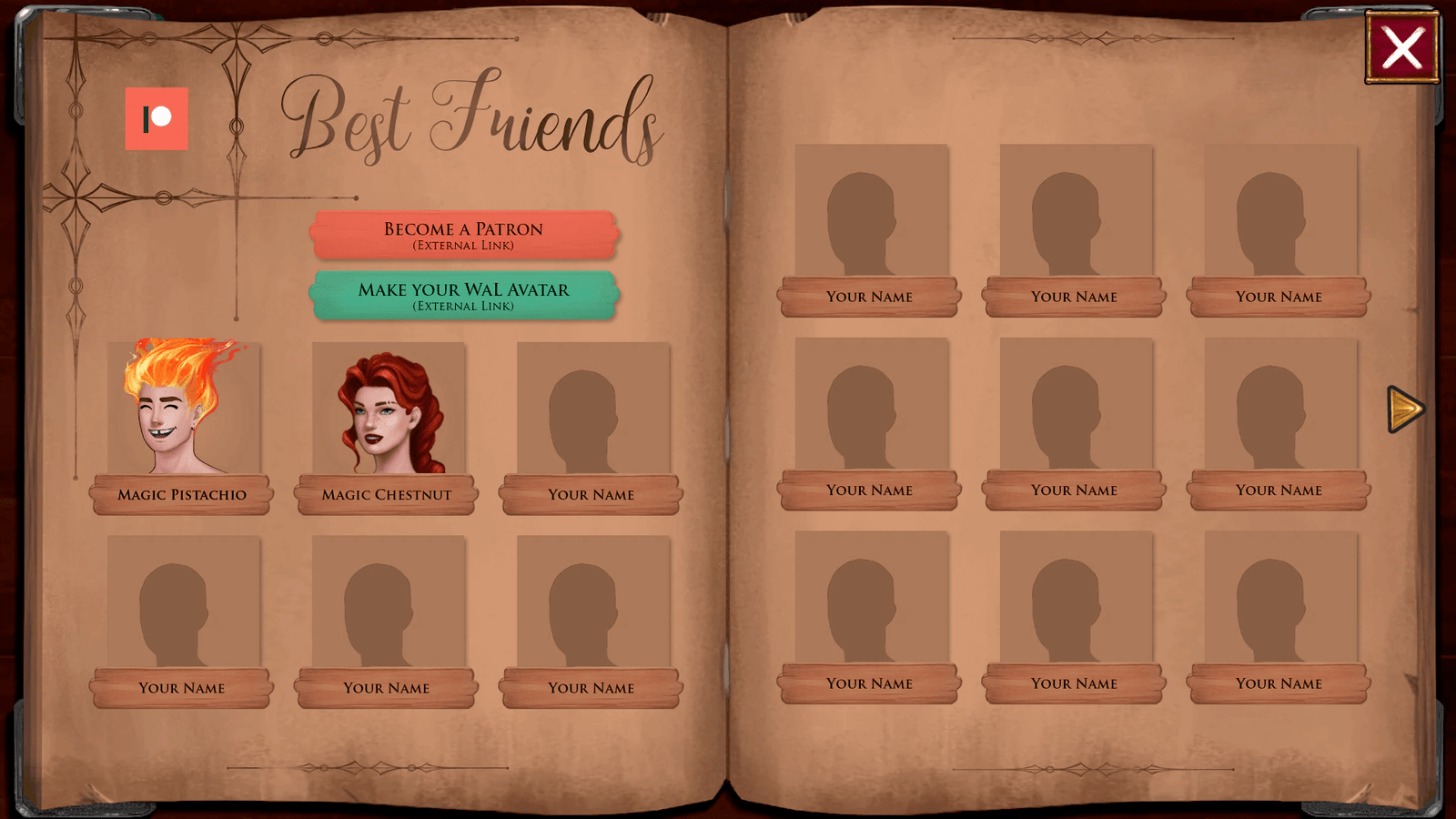 These avatars, names, and texts (when applicable) will stay in the game forever. We will sort the book's contributors by the highest total support.
Participation in Content Design
Suggesting content
During the planning and development process, we may ask for suggestions on the content of the future or upcoming releases, and patrons will be able to directly participate in their game's design.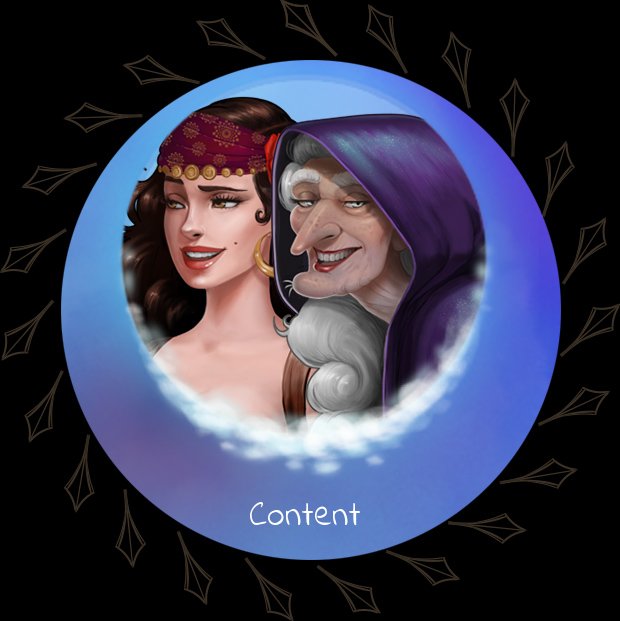 Voting on content
Once the options for a particular element are down to a few, we put it to vote to see which one the community prefers.
The type of content for which we'll seek your feedback are:
Next character to unlock
Fetishes and sexual content planned for a particular scene
Dialogue lines
Names and trivia (locations, history, etc.)
Secret photos
Physical appearance of a character
Caveat: We give all suggestions and polls serious consideration. But we still reserve the right to ignore them if:
We believe that they may negatively impact the game
we are not comfortable drawing or developing them
we think they are out of place (given a character's planned story or personality)
we don't like them
This is so that we can work on the content that we like, enjoy, and can keep on making for a long time (without burnout or alienation).
Early access
When a release is ready, we'll first test it for bugs and issues, and then give early access to some of our patrons ($5+).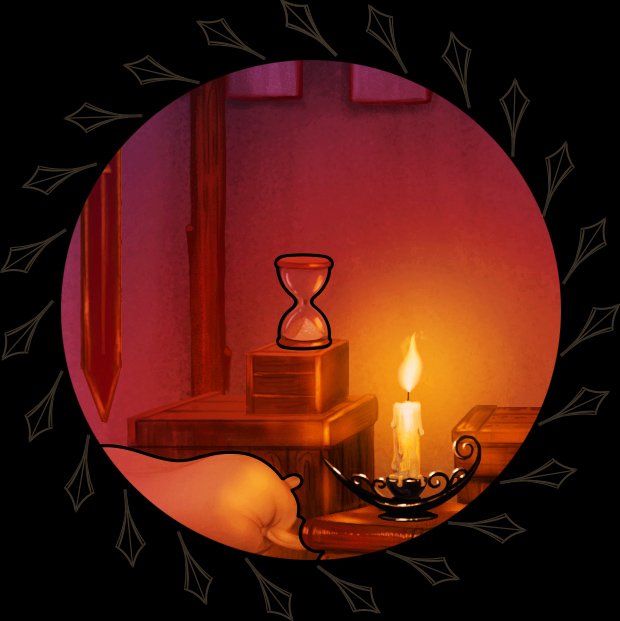 Sketches and WIP access
You'll get to see the sketches and unfinished artworks that we're currently working on.
Discord access
All Patreon's supporters will get access to our discord with their respective ranks.
Spoiler Channel
Supporters will also get access to the Spoiler channel, where we'll discuss and share the latest news on what's coming soon.